10 Holiday gift ideas for your pet
Posted on: Wednesday, December 3rd, 2014
Don't forget your furry friends this holiday season! They have been (mostly) good all year so treat them with a few surprises under the tree. Here is a list of our top 10 selections for your pets, for the holidays.
1. Jingle Jangle P-Nuttier Dog Snacks by Old Mother Hubbard
Old Mother Hubbard baking company is expanding on its traditional baked treat, made with real peanut butter, by introducing a variety of holiday shapes! The stocking, snowflake, and tree-shaped biscuits will be a hit with the family, and the all-natural ingredients will be a hit with your pup!
2. YEOWWW! Catnip Candy Cane
Know for their extremely strong-scented catnip, YEOWWW! Candy Cane is the perfect stocking stuffer for your feline friend. For non-Christmas celebrating kitties, we also carry YEOWWW! toys in the shape of fish, cigars, fruit, and rainbows!
3. Life Is Good Rocket Gel Dog Toys
Life Is Good makes a variety of toys from their patented "Rocket Gel" – a rubber that is non-toxic, dishwasher-safe, and rinses clean. The light mint flavor of all of the toys recalls holiday peppermint, and helps maintain your dog's fresh breath. Our "Funny Bones" and fetch balls with rope come in an assortment of colors and sizes, so there's one to suit every dog's tastes! In addition, the Life is Good company donates 10% of its annual net profit to help kids in need. You can't get much more in the giving spirit than that!
4. Cat-Man-Doo Dried Bonito Flakes
These dried fish flakes are a pure protein treat for your discerning felines. All natural and high in protein, the flakes are perfect not only for treats but also as a healthy meal additive. The strong fishy smell makes our store cats go wild (they've been known to steal bags in the past)!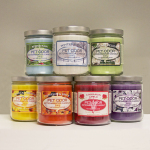 5. Pet Odor Exterminator Candles
These 13oz soy candles work double duty! Unlike regular candles, Pet Odor Exterminators are enzyme formulated to break up and remove cat, dog, and small animal odors instead of just masking them (imagine the technology used in enzymatic pet cleaners such as Nature's Miracle). While ridding your house of odors, it also creates a warm and inviting environment for guests. Perfect for holiday housewarming parties! We carry the candles in a wide variety of scents, including limited edition seasonal scents such as Pumpkin & Spice, Gingerbread Lane, Harvest Cider, Sugared Cranberry, Winter Winds, and Evergreen & Berries.
6. Plush Puppies Reindeer, Santa, and Elf Hats
Available from small to large, they will fit small cats to even the largest dogs and make them a hit at your holiday party! Some of the plush hats even feature their own ears!
7. Plush Toys by Plush Puppies, Grriggles, and Zanies
A plush toy an item that is sure to remain fun for your dog even after the holiday season. Dogs' personalities come in all shapes and sizes, and so does our stock of plush toys! Squeakers, tug toys, and stuffing-free products are stocked up in tons of different holiday and winter shapes!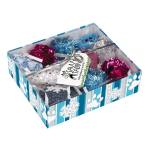 8. Savvy Tabby Gift Toy Sets
What to get the tabby who has everything? More of everything, of course! These 10-piece gift packs include plush balls, crinkle balls, stuffed mice and catnip pillows in a variety of holiday shapes. They come in two color themes: red/green and blue/silver!
9. Zack and Zoey Knit Sweaters
While you're curled up by the fireside, don't forget to keep your companions warm as well! Sweaters are not only a cute fashion accessory, they also help shield dogs from dropping winter temperatures. Zack and Zoey sweaters come in sizes XXS to XL, and have colors to compliment all varieties of fur. In addition to sweaters, we carry a range of heavy-weight winter coats and raincoats.
10. Da Bird Cat Teaser
Maybe your kitten can't have part of the Christmas turkey, but they can have their very own holiday bird! The replaceable feathers on the end of this rope teaser toy flutter across the room like it's the real thing. One of our biggest cat toy sellers, we've yet to meet a feline friend who doesn't enjoy the hunt for Da Bird.
Bonus: Bugs!!
Don't forget to treat your amphibian and reptile friends this Holiday season! You can purchase live crickets, mealworms, and waxworms from us for a special holiday meal for your terrarium dwellers!
We also offer gift certificates for those hard-to-buy-for pet lovers in your life. Come on by and check out these great gift ideas!